According to scientific studies, whole grains bring many health benefits to humans. Therefore, many people have chosen this ingredient for breakfast, including Malt O Meal.
Yet, is Malt O Meal healthy to eat every day? Scroll down to get the answer.
Is Malt O Meal Healthy?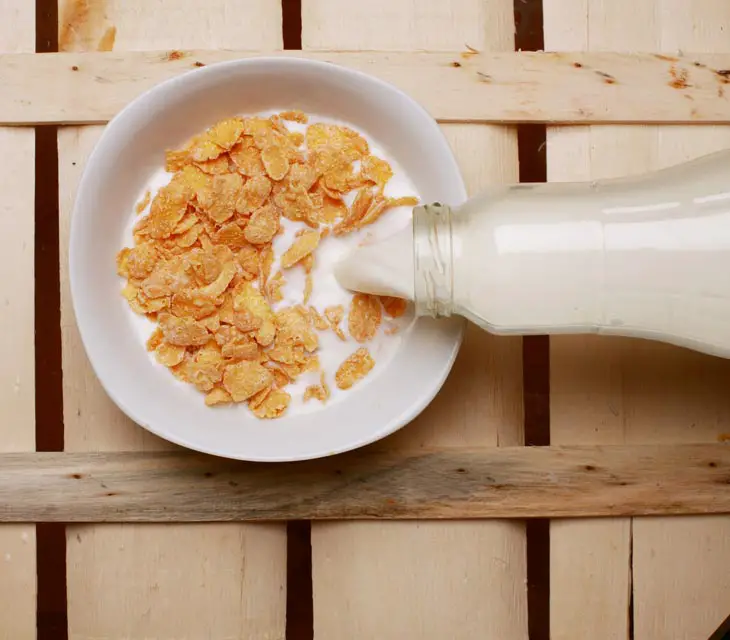 What Is Malt O Meal?
Malt O Meal is a quick breakfast cereal of MOM Brands Company specializing in manufacturing and distributing ready-to-eat products such as hot cereals, cold cereals, coco wheat, etc.
The main ingredients of this product include endosperm and germ of the wheat grains, along with several nutritional additives to enhance flavor and nutritional value.
You can use it with a little honey, sugar, or milk to get enough energy for a new day.
The delicious and nutty flavor of this food makes it a favorite breakfast choice for many American families. Although quickly winning customers' hearts, this also raises a question: "is malt o meal good for you?"
Advantages Of Malt-O-Meal
Is Malt O Meal Good For Weight Loss?
Same as drinking Wheat cereal gives you many nutritional benefits. According to nutritionists, it contains a lot of iron, magnesium, potassium, and various vitamins.
Those are essential nutrients needed by the body to help enhance metabolism, promote digestive tract health, and eliminate harmful fats.
Using healthy cereals in the morning helps the body fully absorb beneficial nutrients; the digestive system will not be overloaded, fuller for longer.
So we eat less at other meals of the day and help control our body weight in the long run. It's whole wheat grain, but factory-processed and packaged products like Malt O Meal will look slightly different.
Packaged cereals contain other flavorings to stimulate the customer's taste buds; of course, that includes the road. Hence, does Malt O Meal make you gain weight?
Although eating it alone won't help you lose weight, it can still be a useful addition to your daily diet if used and combined with certain foods in the right way.
Carbs: bread, pasta, oatmeal, buckwheat flour, etc.
Fruit: any fruit (apple, banana, orange, etc.)
Vegetables: any vegetables (spinach, carrots, bell peppers, mushrooms, etc.) 
Milk: low-fat or skim milk, low-fat or fat-free yogurt, low-fat cheese 
Is Malt O Meal Good For Lowering Cholesterol?
One of the benefits of Malt O Meal is to help lower cholesterol. According to the Centers for Disease Control and Prevention, more than one-third of American adults have high LDL cholesterol levels (bad cholesterol). People of all ages, ethnicities, and genders can have high cholesterol.
Certain factors put you at higher risk, such as smoking too much, being overweight, poor diet, being sedentary, etc.
High cholesterol does not present any symptoms, and if not controlled early, it can lead to health complications such as chest pain, heart attack, and stroke.
According to this study, one of the ways to reduce this risk is to eat foods rich in fiber to maintain cholesterol in the normal range.
Is Malt O Meal high in fiber? Although wheat cereal does not contain beta-glucan like oats, it is still a good source of fiber for the body. Therefore, you should use this food for breakfast instead of a table full of fat and sugar.
Easy To Eat
We put this on the Malt O Meal benefits list because it's convenient. There's nothing better than having a nutritious meal that doesn't take much time to prepare, especially when everyone wants an extra 5 minutes of sleep in the morning.
Whether you're in a hurry or aren't good at cooking, a bowl of cereal is all it takes for a great breakfast. You also can eat it with milk, cold or hot milk.
Is Malt O Meal good for diabetics when combined with milk? Don't worry about that as you can use many types of milk such as Fresh milk with sugar, fresh milk without sugar, nut milk.
Unsweetened milk is the perfect choice for people with diabetes. Nut milk is another great option for those on a vegan diet.
In addition, adding a little fruit like a chopped banana, a few slices of strawberry, or a few blueberries will also make your dish more attractive. If you find the cereal bland, add whatever you like.
Combining these ingredients helps add essential ingredients such as Calcium, Iron, Zinc, vitamins such as A, B, and C, etc., for your body, giving you more energy to work.
Comparison Of Malt O Meal vs Other Farina Products
Malt O Meal Vs Oatmeal
Malt-O-Meal and Oatmeal are both familiar names to breakfast cereal enthusiasts. Having appeared together since the 1900s, these two brands have continuously launched many new varieties and flavors to meet the increasing demands of customers.
In terms of texture, Oatmeal is flakes of various sizes, which determine its cooking time and consistency. Meanwhile, its opponent is a bit different.
If you are wondering, "Is Malt O-Meal porridge?" That's right. Since it uses crushed wheat, it has a smoother texture.
Same as using nutritional supplement such as Ensure, Oatmeal and Malt-O-Meal have similar nutritional values, namely low calorie, carbohydrate, and protein content in each serving.
However, Oatmeal contains a lot of phosphorus, magnesium, and manganese, while its competitor is rich in vitamin B6, folate, and iron.
Malt O Meal Vs Cream Of Wheat
There are so many similarities between these two products that they are interchangeable. If not paying attention, some people will find it difficult to tell the difference because they taste quite similar.
Also, their main ingredient is ground wheat, but the difference between Cream of Wheat and Malt O Meal is the thicker consistency because its flour is finer.
In terms of nutritional value, there is no big difference other than the proportions of some additives and sweeteners.
Related Questions
Is Malt-O-Meal Gluten-Free?
Well, the name itself says a lot about its ingredients. You can see malted barley, and of course, it has gluten.
If you're on a gluten-free diet, it's a good idea to stop or limit your Malt-O-Meal as it may work against your efforts. But if you're a morning cereal fan, look for gluten-free options like oatmeal.
Does Malt-O-Meal Cause Constipation?
Malt-O-Meal contains fiber, but the content is not high; it contains more iron. This can cause some people with sensitive digestive systems to become constipated.
So, is Malt O'Meal good for you? Don't worry because this percentage is very small. Unfortunately, you are one of them; you can eat it with milk and fruit for extra fiber.
Although eating Malt-O-Meal doesn't completely lead to constipation, you can also use more fiber-rich grains like oatmeal if you're not sure.
How Long Does Malt-O-Meal Last?
If stored properly, it can keep in the refrigerator for 6 to 8 months and 3 to 4 months in the kitchen.
Conclusion
Above is all the information to answer the question: is Malt O Meal healthy? Although it is a canned product, it is still a delicious, convenient, and healthful food.
By combining it with milk and fruit, you can enhance its effect. Hope you have a delicious breakfast with this product.