When it comes to parenting, there are numerous things to learn, even small stuff like breastfeeding, sleep safety, feeding, changing diapers to infant safety, nutrition, toddler behaviors.
Yet, rest assured with our Tinyhood baby 101 reviews if you are not confident with your parenting skills and knowledge when you know you were pregnant.
Raising a baby seems such a great deal, especially for first-time parents. With the help of Tiny hood classes, they will walk you through every step of parenthood.
You will then find it the most amazing, happiest experience of your lifetime!
Tinyhood Baby 101 Reviews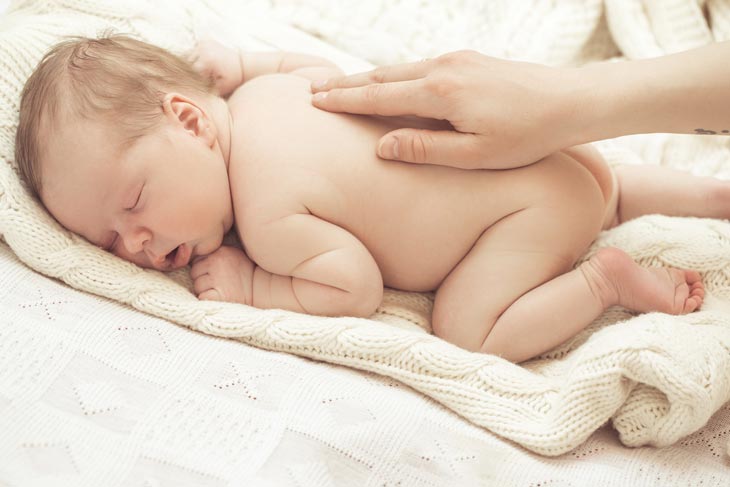 Overview
Tinyhood is founded by two moms and earns a certain position among parents. Tinyhood's online class specializes in teaching breastfeeding, sleep schedules, infant care, baby gear, etc.
It will give you the best knowledge of the beginning journey of parenthood taught by highly-qualified experts.
It promises that you will be equipped with fulfilled parenting training experience after the course.
Who Is Tinyhood Childbirth 101 For?
Tinyhood targets new and expectant parents. If you are nannies or caregivers of babies and young children, you will also find this infant care class online helpful for your job. 
Courses and Contents
The course contains 15 online classes for expecting parents providing from five to twenty videos or text lessons per class.
And the length varies for each video ranging from a few minutes to one hour.
It is experts in 4 key topics: breastfeeding, infant sleeping, baby CPR and choking, and essential newborn care. They are all the basics but crucial parenting things to take notes on.
Breastfeeding: the first 30 days for breast milk, knowing when your baby is getting enough milk, how to get pumping before birth or storing
Sleeping: establishing sleep habits and overcoming common issues
Child CPR: infant choking and CPR
Caring: diaper changes, holding, bathing, nail trimming, and tummy time
Breastfeeding is the first and thorough topic covering all-rounded and impressive techniques about breast milk.
A professional lactation consultant will teach you about latching and positioning procedures on boosting the maximum milk supply.
There is information about sore nipples, clogged ducts, and engorgement to help deal with common breast problems.
Documents
The course will supply you with useful "takeaways" sections, including PDF handouts and smaller video guides that are the important brief from the videos.
This is the extra point for this course because you can use them as references instead of watching all parts of the video.
Those with hectic schedules will find them beneficial as not all parents have time to attend class regularly.
Price 
You will buy the course at $98 for annual membership, and you can take the classes for up to two years.
Application
You can download the app from the internet without any trouble. And there's always an instructor willing to help you out with all those installments and their platforms.
You can watch the video guides anytime and anywhere as long as your device is an internet-connected one.
Pros and Cons
Pros
Flexibility
We all know that being parents means being busier, so Tinyhood offers us an all problem-solved idea – an online birthing class.
This allows you to access and attend class anytime you are free.
Also, you don't have to waste time commuting to the class. Just turn on any internet-assessed gadgets and start learning.
Various Information
The new baby classes cover all information you need for the very first month after giving birth. They will educate you on various essentials of infant nursing, sleep, safety, and care.
The various information seems overwhelming, but fear not! They also keep track of those lessons on text boxes and note the highlights for easily following.
Expert Guidance
A certain subject is led by a specialized expert such as a Registered Nurse and certified CPR instructor guiding you for infant CPR and choking.
The newborn care activities will include some American Academy of Pediatrics consultants.
Q&A Forum
Suppose you have clarifying questions or sensitive questions and are afraid to ask.
Don't fret; they are understanding and provide you with a private Q&A forum that experts moderate. Just feel free to ask!
Some Free Contents
There's a lot of free material on the course to help you out. And some breastfeeding videos are free online parenting classes for new parents for you to become accustomed to the Tinyhood teaching method.
Long Time Access
You are all welcome to come back for class for up to 2 years after registering.
Reasonable Price
At a very friendly-pocket price, baby 101 course – one of the best online newborn care classes will help you take care of all the well-rounded basics of parenting.
Cons
No Practical Sharing & Tutoring Sessions 
The course lacks some reviews and suggestions on which equipment to buy and prepare.
There's also no information on the best gear for your baby and no sharing on formula or bottle-feeding.
Hard-to-use App 
The app is quite finicky, but no worries, there's always a support system to fix and deal with it for you.
Duplicated Information 
Some of the videos and lessons are reviewed as repetitive information, and some are short (only 2 minutes). Many of the same topics are repeated in the different sections.
Competitors
Father's Ed by Fathercraft
One of the biggest opponents of all online parenting courses is Father's Ed.
They gain a prestigious high reputation on birthing lessons with various information up to 9 modules of video content. The outstanding point is their practical checklists and materials.
On the other hand, they are the most expensive parenting course you will find on the internet.
They also don't provide sections of infant CPR and behaviors. You might find such a problem as missing information is really necessary and hard to search for yourself.
Full New Parent Course by WeeHuman
This course helps you with modern childbirth, infant caring, and breastfeeding.
One piece of information you might be interested in in this course is mind and body wellness which is included in their main topic.
You can consider purchasing it when watching their free reviews and then decide.
On the other hand, WeeHuman doesn't cover all specific aspects of information on newborn care. It is also short on newborn gear preparation.
Is The Tinyhood Baby 101 Online Class Worth It?
Is Tinyhood worth it?
There's always a reason why Tinyhood classes receive a ton of compliments. If you intend to invest in a new-parent crash course, don't miss the baby 101 class! 
They have consumable content distributed by reliable experts and a great support system to answer extra questions.
It's not an overstatement to say that Tinyhood is one of the best baby classes.
The takeaway handouts help you quickly find what you need as they highlight the most important information of the lessons.
You don't have to play the video over and over again to skim at the part you want.
So, apparently, the Tinyhood baby 101 class will be worth a try for you!
FAQs
How Long Are The Classes?
There are four main topics they will discuss. And each section breaks down into different lessons, which range from 15 seconds to more than 2 minutes.
All in all, it will take you around 1 hour to watch the whole section.
Does Tinyhood Offer Classes in Another Language?
Up till now, Tinyhood videos have been in English. Yet, if you are not an English speaker and interested in the baby courses. Please don't hesitate to contact them for more information.
Will Insurance Cover The Cost of Tinyhood's Courses?
It will depend on your insurance policy, so maybe not all of them are guaranteed to pay for it.
Otherwise, there's another way for you to try, you can receive a Certificate of Completion after finishing your lesson and hand it over to your insurance.
Conclusion
After having a detailed look at our Tinyhood baby 101 reviews, we hope you will find the answer to whether the course is a good investment for you.
Parenting is definitely necessary for all expectant parents. Especially if you are no-experience first-time parents, look no further than baby 101 class! It is a crash course and definitely one of the best online parenting classes for new parents.
Providing with all-rounded essential parenting skills, that is all you need in the very first birthing months for your child.