Most people could define Sherpa as Fleece material due to their similarity in woolen-like style, fluffy softness, and common usage in blankets, sweaters, etc.
But many different factors mark out those two materials such as appearance, characteristics, etc. This article will help you with Sherpa vs Fleece choice better. Scroll down for more!
Sherpa Vs Fleece: Overview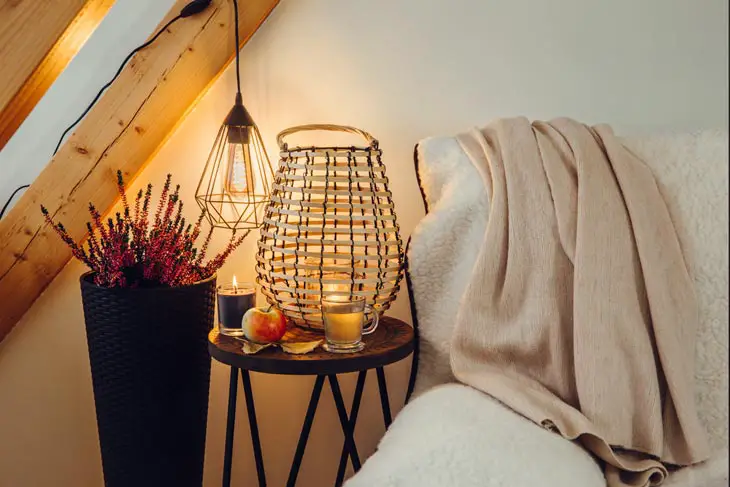 What Is Sherpa Material? 
Sherpa follows a Nepal tribe name because it has a similar model to the clothing of this tribe's people.
Cotton knitting with other synthetic fibers such as acrylic or polyester is the main material to make Sherpa fabric.
This fabric is a fluffy and silky one with a curved, fluff, shearling texture.
This pattern resembles sheepskin or wool design in jackets and sweater products and provides warm and durable attributes.
Not only an animal-friendly shearling alternative, but it also costs less than pure fur or wool. In addition, it brings a similar cuddle sense as the real things.
What Is Fleece Material?
Like sherpa, fleece material is a fabric with its name following the "fleece" coat, which has the main material resembling sheepskin.
Indeed, Fleece fabric is made from 100% polyester, not fuzzy sheep fur, but keeping its original sensibility.
This fabric provides an insulating, fluffy and airy trait for which cozy products materialize.
Being feathery weight, sweat-absorbent, and moisture vaporizing helps fleece fabric give off a comfy sense and perfect for outdoor or sports clothes.
Many Fleece fabric types depend on their material, such as Polar Polyester fleece combined with other synthetic fibers, Horticultural Fleece with another type of polyester named polyethylene terephthalate (PET).
What Is The Difference Between Sherpa And Fleece?
Both sherpa and fleece mimic the characteristics of wool yet are completely made from synthetic materials.
We can say that sherpa is under the fleece umbrella, yet it is warmer and silkier than other fleece types. Other distinctions lie in their thickness, breathability, maintenance, and cost.
Softness
Sherpa is more fluffy than almost all other materials, even wool or shearling – the one it resembles.
That's why Sherpa fabric keywords are often "super soft", "fluffy", and "comfortable".
Sherpa material is outstanding in many cozy or winter weather products, such as coats, jackets, or blankets – especially baby sherpa blankets.
When touched, its wooly and soft dense piles create a sleek and velvety feeling.
The softness of the fleece variation depends on different types. Polar fleece typically feels quite soft, while other fabrics may be raspy.
Most types have a fluffy pile on the surface, but sometimes it isn't as silky as sherpa fleece.
Thickness
Sherpa fabric is thicker than cotton and slightly thinner than real sheepskin.
The knit layers add a bit of thickness to this fabric, but it still has the lightweight and flexible characteristic of the lining material.
The thickness of the fleece material is variable depending on the types of materials. Generally, fleece usually uses GSM units (grams per square meter).
This explains that the more layers of knitting, the heavier it is, which increases the fabric's thickness.
A microfleece weighs less than 200 GSM, according to Trespass, being the most lightweight of nearly all fleece materials.
Warmth 
Both fabrics have proven their ability to keep warm and insulation in snow or cold temperatures.
Sherpa fleece has all the warm shearling and wool properties it emulates, even a little more.
There are other versions of  fleece fabric that can also perform as heat-retaining lining.
Soft piles on one- or double-sided types are responsible for retaining heat and keeping body warmth.
Breathability
Usually, winter fabrics will not have many ventilation requirements. Spandex synthetic fabrics will better absorb and handle sweat.
But both sherpa and fleece fabric can be used as winter wear because of the excellent compatibility between moisture-wicking and water-resistant or hydrophobic natural fibers.
However, being water-resistant also has a certain limit. Water and moisture can still seep into the piles and fabric weave gaps.
So don't use winter fabric garments as an outer layer outfit in the rain for assurance.
Preservation
Most sherpa and fleece fabrics are fairly easy to maintain and clean.
Unlike actual sheepskin fabric, sherpa fabric can be washed in cool and cold water and still won't wrinkle.
Fleece fabric is also washable, but it is not recommended to use the dryer because it is easy to wrinkle and lose its elasticity and shape for comfort.
These fabrics are also contraindicated for irons that do not have automatic or low settings because they are easy to burn and damage.
Cost
It all depends on what kind of fabric you want to buy. Basic sherpa fabric starts at around $15/yard, while polar fleece will be in the $5-$6 range.
Usage 
While fleece is versatile with many products such as coats, blankets, and sweat, sherpa is warmer with lining usage on almost everything from gloves, blankets, or bed.
A sherpa-lined baby blanket is a good investment for a snug nap for your baby.
What Is Better: Fleece Or Sherpa Material Types?
After reviewing the difference between Fleece and Sherpa, we will check out several types of those fabrics to see which is better for your needs.
Let's check to see what is better fleece or sherpa material types:
Polar Fleece vs Sherpa
Polar fleece is a type of fleece fabric with a doubled-sided pile and excessive durability. Due to its stable condition, this fabric won't spoil even when overwearing.
Sherpa provides snuggly and comfy sensations. For people who want something thick and lightweight, with great heat lining, polar fleece is for you.
Polar fleece is versatile in manufacturing deep-sea diving suits, astronauts undergarments, and ear warmers for winter pets because of its tenacious and dense thickness.
Sherpa vs Microfleece
Microfleece is perhaps the thinnest, lightest and highest mobility material that weighs 200 GSM or less. Sherpa would be heavier, about 200 to 250 GSM.
This type of flexibility will give you free-moving assistance without much restriction.
It does not produce odor or sweat stains on the surface but gets bacterial exposure easily. It would be best if you washed it periodically.
If you plan on outdoor activities or camping on summer days, microfleece is an appealing option for your outfit. Otherwise, Sherpa is better with a coat for sweet home watching movies in winter weather.
Sherpa vs Plush
Commonly, either polyester or cotton fibers can be the main material for fleece fabrics, yet plush fleece usually comprises entirely of polyester.
Plush fleece is a lot silkier and less raspy than other types.
Fabric assigned to flush fleece have both brushed side features and fur-like characteristics. That's the reason for this fabric type's softness and warmth.
FAQs
How to Wash A Sherpa Blanket?
Sherpa fabric is not a wash-friendly type of fabric.
It's not as fragile as microfleece but not as thick as polar fleece. Sherpa fleece blankets are also quite sensitive to the friction of washing procedures.
You can wash a sherpa lining blanket by hand or use a delicate washing machine. Non-harsh chemical and dye-free detergent also help in fluffy side preservation.
Proper maintenance can get your fluffy Sherpa lining blanket back like the beginning. So you can take advantage of our provided reference for washing a sherpa blanket properly.
Additionally, it will take a significant amount of time to dry, so set the lowest setting if you intend to use a drying machine. Heat and synthetic material don't match smoothly.
Is Sherpa Fabric Good As A Blanket Material?
Aiming at keeping warm and soft piles, sherpa fabric is excellent for a blanket beside a coat or jacket.
This feathery fabric helps sherpa blankets be warm, comfy, and lightweight and provides a satisfying snooze.
Furthermore, sherpa fabric contains cotton characteristics, allowing it to be a safe and remarkable nominee for baby blankets.
Conclusion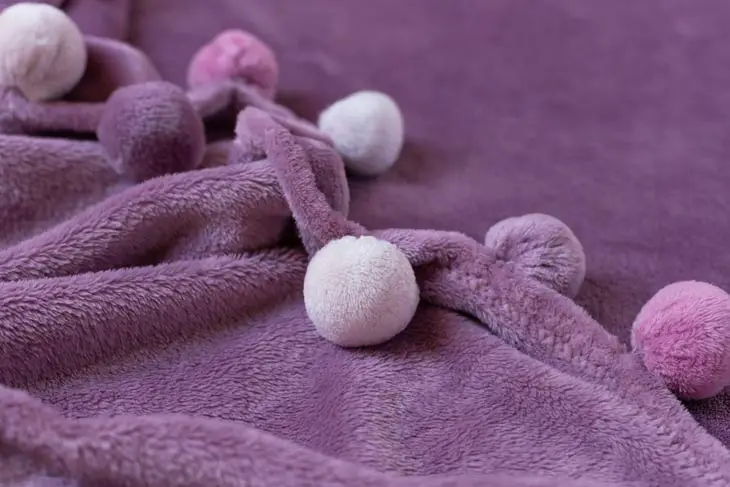 Finding suitable material for comfy clothes and garments is crucial to optimizing your sleep.
For those who cannot identify between Sherpa and Fleece, this article has helped you acknowledge which is better.
Remember to pay attention to the softness and thickness of these two to ensure they can provide the best shape for comfort to you.