You have come to the correct place if you are searching for a fun venue to throw a teen birthday party.
A variety of fun places to go for a teenage birthday party are listed below for hosting a memorable party or trip.
For parents, pleasing their teenagers is a difficult task. Adolescence is a period of transition in which a person's interests and goals often shift.
Your children are unlikely to remember the birthday parties you held when they were younger.
So this time, at their party, make it interesting and memorable by trying new things.
Considerations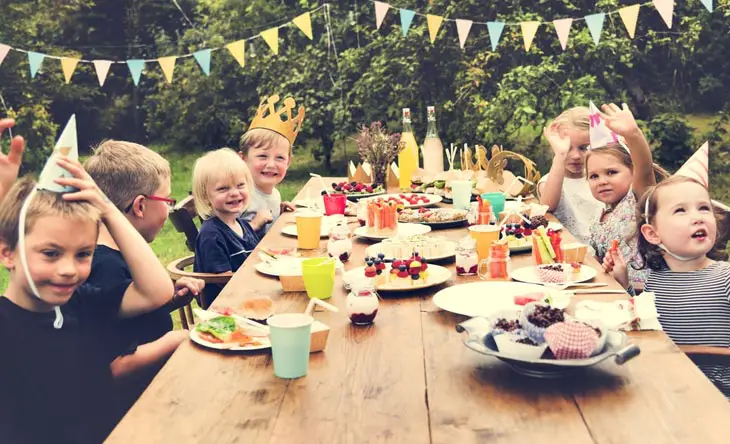 Depending on your adolescent child's interests, there are a few things you may (and should) consider while celebrating their birthday.
Venue Availability 
Some locations will request that you make bookings for the birthday celebration ahead of time.
Before the party, make sure you make the right arrangements and pay the bills – if the location is popular for birthday parties, they may offer certain party supplies for an additional price.
Hobbies For Teenagers 
Before hiring any places to go for teenage birthday or making any preparations, the most crucial element to consider is what your teenage child enjoys.
Do they have a video game collection? Wizards? Aliens? Monsters? Princesses?
This knowledge will assist you in planning a memorable birthday celebration with joyful games for your adolescent. Take a look at this article on some of the teen party game ideas.
Affordability
When looking for a place for a teen birthday party, budget is another factor to take into account.
Is it something you can afford, or are you stretching yourself too thin?
There are alternatives to throwing large, lavish parties for teenagers that can still make them smile and be unforgettable. To discover it, keep reading!
Top 10 Fun Places To Go For A Teenage Birthday Party
Depending on your teenager's preferences, you have additional options. These locations also provide recreational opportunities that are both healthy and enjoyable.
This list of best places to have a teenage birthday party might provide new ideas if you're concerned about underage drinking or excessive behavior.
1. Show or Concert
The majority of teens adore a musician or band. They do wish to attend these idols' live performances for the birthday celebration.
A ticket to a musical event might work the magic to draw and surprise your youngster.  Go to your local radio station, social media, or website to purchase tickets.
Consider inviting the full circle of your child's pals to the concert. This will be one of the fun places for teenage birthday parties and be safer than if they go alone to the event.
2. Movie Theater Party
Birthday parties for teenagers will be considerably more entertaining if they are hosted at a movie theater.
Inquire ahead of time about your teen's favorite movie genres, and take them to watch them in the highest-end format possible, such as 3D if available.
Discussing the movie's substance as well as the narrative can assist in improving your bond.
You can call the cinema ahead of time to reserve a seat. In terms of cost, parents might book a movie theater as an event place.
Regarding a crowd-pleaser, Avengers Endgame, has gained tons of attention from the general public and taught them a lot of things, particularly teens.
3. Party in a Theme Park or a Water Park
Amusement park is a great location to have a good time with your kids of all ages.
New rides and intriguing areas are frequently available at theme parks. They frequently feature different birthday party packages that include décor, activities, and food plans.
Six Flags or Disneyland are two wonderful examples, both of which are appropriate for teenagers who enjoy Disney or DC characters.
You may share this organizing plan with your adolescent ahead of time and let them discuss their plans with their buddies.
4. Seasonal Events & Festivals
Depending on when your child's birthday falls, there may be some really unusual seasonal activities that you and your group might attend that would be entertaining, special, or out of the box.
Consider contacting to inquire about group or party rates.
It could double the fun if you invite their pals or the whole fam squad can enjoy the festive vibe together.
When your child reaches the age of ten, they will begin to think independently and develop friends.
Teenagers frequently want to have a good time with their friends and family on special occasions.
5. Indoor Pool Party
Hosting a party at your local neighborhood pool is a terrific party idea because you are likely to use it for free or for a little cost if you live in the area.
We've been to numerous pool parties, and we like them since the pool is tiny, making it simple to keep up with the kids.
There are plenty of people on hand to keep an eye on the swimmers, and it may be a pleasant, warm, and enjoyable setting in which the youngsters can pass the time for several hours.
6. Escape Rooms
Consider an escape room if your child's peers enjoy a bit of a heart-pounding adventure.
These rooms may not demand as much physical power as laser tag, but they are still a healthy game.
The escape room's gameplay will frequently focus around solving riddles and mysteries to open the door in a specified period of time.
It will greatly improve your child's observational skills and logic. While playing in the escape room, children may inadvertently learn to lead.
Because demand for these augmented reality games is strong, you should reserve ahead of time to ensure that you have enough slots available on that particular day.
If not, you are open to designing an escape room at home, you kids will surely love it with no time limit!
7. Go To The Beach
The beach is among the terrific birthday places to go for 15 year olds. Remember to add a rain date on the invitation when choosing a day for the beach event.
Swimming, boogie boarding, surfing, volleyball, and Kan Jam are all popular activities for youngsters who want to celebrate their birthday at the beach.
A beach campfire is a lovely addition for late-afternoon or early-evening gatherings, but make sure to verify whether bonfires are permitted in advance.
If that's the case, carry a portable campfire to keep things warm.
8. Hit The Ice
Adolescents may celebrate their birthdays at an ice skating rink at any time of year.
Indoor rinks are available all year and provide a refreshing change of pace throughout the summer months.
Several skate party packages include an ice skating instruction for those who have never laced up their skates before. Serve hot chocolate with marshmallows and snacks.
Tumbling down might be a spotlight in the event program, yet we bet that your teens will blow off steam with their beloved.
This is a precious time to unwind if your kid has suffered from anxiety or insecurity in teenagers.
9. Team Party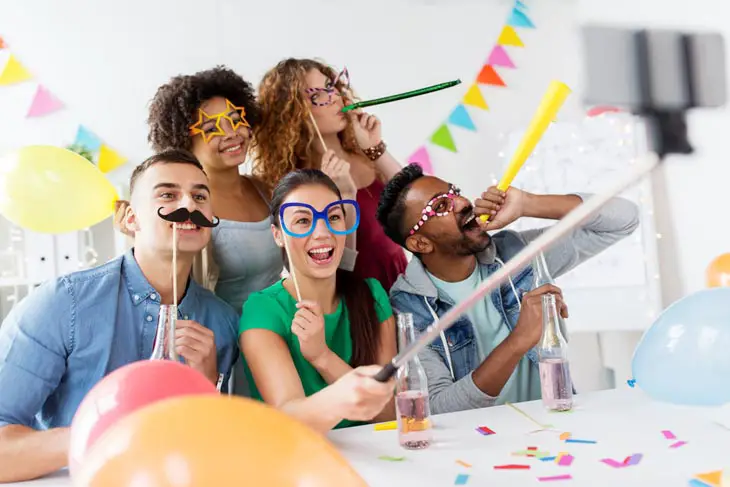 The majority of teenagers' time is spent with their travel-sport teammates. Some people never get tired of their favorite sports, and so does your kid.
As a result, having a birthday tournament party is never out of date. Play a round-robin competition by dividing visitors into small groups. You may rent ice time, court time, and field time.
Host some games for groups and see how you make your teen's day!
10. Museum Night
After it has closed, being inside a museum has a certain allure to it. After-hours activities are held at many big and local museums. It is a lot of fun to go on one of these as a birthday outing.
Some museums provide after-hours programs for people of all ages, while others primarily cater to adults.
You can attend with your kids or let them freely explore and experience the museum night with their best friends.
Some snacks and refreshments will surely fill up their stomach after an energetic activity.
Conclusion
Choosing birthday venues for teenagers is a difficult task. To make the event operate successfully, you'll need to know your children's interests and plan ahead of time.
The event's youthful owners will likely be eager to help with planning and organizing. This is also an ideal time for parents and children to get closer.
We hope that the post about fun places to go for a teenage birthday party has assisted you in finding appropriate locations to commemorate your child's special day.
Please share this information with your friends and family if you find this information beneficial. Thank you for taking the time to read this!